Research roundup: Top security trends, ear-worn wearables
Research roundup: Top security trends, ear-worn wearables
The cybersecurity scene is shifting once again. And ear-worn devices are the hot new sector of the wearables business.
These are some of the latest findings from leading market watchers. Here's your tech provider's summary.
Top security trends
The big RSA Conference 2019 for cybersecurity pros is underway this week in San Francisco. That's perfect timing for Gartner's new list of the 7 emerging security and risk-management trends that will impact privacy, security and risk.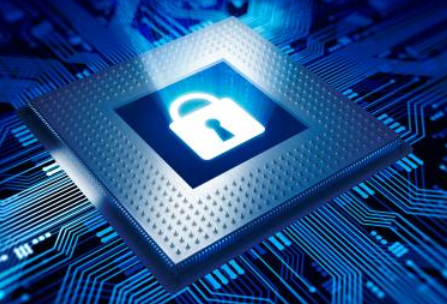 Gartner says these 7 strategic shifts in the security ecosystem are not yet widely recognized. But it expects them to have broad industry impact and significant potential for disruption. Here they are:
> Risk-appetite statements linked to business outcomes: IT increasingly is the business. So business leaders must get increasingly involved with cybersecurity.
> SOCs focus on threat-detection and response: Breaches have become a matter of when, not if. In response, security operations centers are shifting their attention from threat prevention to threat detection and incident response.
> Security-governance frameworks prioritize investments: Organizations are starting to address data security through data-security governance frameworks. These frameworks can provide data-centric blueprints that help organizations identify and classify their data assets and define data-security policies.
> Password-less authentication: Bye-bye, passwords; hello, new approaches such as touch ID on smartphones. They're both easier for users to employ and harder for hackers to crack.
> Vendors offer skills and training: With an estimated 1 million security jobs unfilled, vendors are attempting to help organizations fill the gap with AI and automation.
> Cloud gains investment: As organizations shift to the public cloud, they're stretching their security teams thin. They're going to need to bite the bullet and invest more in security skills and governance.
> CARTA comes on strong: This one's a bit of a plug on Gartner's part. It has created a strategy, Continuous Adaptive Risk and Trust Assessment. The company says others are using CARTA for email and network security.
Ear-worn wearables
Say "wearables" and you probably think of wristbands such as Fitbit. But much of the growth is coming in another sub-sector: ear-worn devices. These include wireless headphones capable of engaging smart assistants, such as Apple's AirPods and Google's Pixel Buds.
These types of headphones are becoming a necessity for many, as many new devices lack headphone jacks. They now represent nearly a quarter of the worldwide market for wearables.
Google Pixel Buds: loud, proud and wireless
The overall wearables market grew over 30% in the last quarter of 2018, according to a new report from market watcher IDC, when 59.3 million wearable devices were shipped worldwide. For the full year 2018, wearables shipments increased nearly as fast, 28%, for worldwide shipments of 172.2 million devices.
Those ear-worn devices? Unit shipments grew 66% in Q4:18, capturing 22% of the global wearables market.
That's led IDC researcher Jitesh Ubrani to call ear-worn devices "the next battleground." Are you and your customers armed (or eared) for combat?