This Intel boxed solution combines 8th Gen CPU, Optane memory
This Intel boxed solution combines 8th Gen CPU, Optane memory
You already know about Intel's 8th Gen Core CPUs, which offer superior processing power. And you already know about Intel Optane memory — smart memory technology that, when added to a PC with a hard disk drive (HDD), blends large storage capacity with the high speed of a solid state drive (SSD).
But did you know that these two advanced PC technologies are now available in a combined package, giving your customers a simplified purchase?
It's a solution for your customers' desktop systems, combined in a single retail box. The boxed solutions make it easy to buy Intel's latest 8th Gen Core i5/i7 S-Series processors together with an Intel Optane memory module. Pretty cool.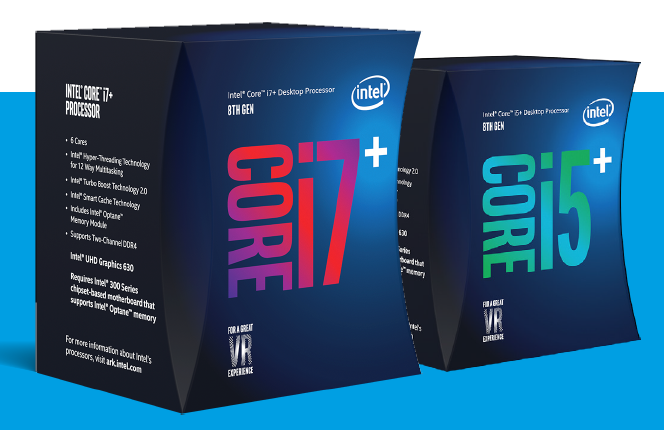 For desktop systems — including towers, mini-PCs and all-in-ones — the bundle combines either the 8th Gen Intel Core i5 or Core i7 processor with a 16GB Intel Optane memory module.
There is a mobile version for OEMs, so you will most likely encounter it if and when you resell systems from Acer, HP, Lenovo and other Intel partners. Keep an eye out for these systems, and be ready to explain the value that Optane memory adds.
Benefiting 3 types of customers
These combo bundles are attractive upgrades for your customers. Specifically, here's how they can help:
> Small business users can work more efficiently — meaning they can also spend less time in front of their screens. Who wouldn't like that?
> Gaming enthusiasts can install games on a large-capacity HDD, then play them at SSD-like speeds. And with smooth gameplay and automatic acceleration of the most frequently played games.
> Content creators can launch pro-grade content creation applications at SSD-like speed. Yet they'll still have enough storage capacity to create, edit, share, store and access large digital libraries, video rendering, hi-res image manipulation and video playback.
Training resources
If you're already an Intel Technology Provider member, take advantage of Intel's on-demand training to learn all about the new Intel Core i+ boxes. Here are 3 trainings to check out now:
> Introducing 8th Gen Intel Core i+ brand level
> Introducing 8th Gen Intel Core desktop processors and Core i+ brand level
> How to market the new 8th Gen Intel Core i7+ platform
And if you're not yet a member of the Intel Technology Provider program? Then visit the main ITP page and get started.