The big MWC19 conference gets started on Monday in Barcelona, but Lenovo isn't waiting. The company today pre-announced the first in what it says will be a family of ThinkSystem edge servers.
Lenovo, seeing a big opportunity in the Internet of Things, will use MWC19 to introduce the ThinkSystem SE350. The system is the first in what Lenovo says will be its new family of edge servers.
The market could be huge. Lenovo cites Gartner's forecast that edge computing will represent 75% of all enterprise data by 2022, up from just 10% now.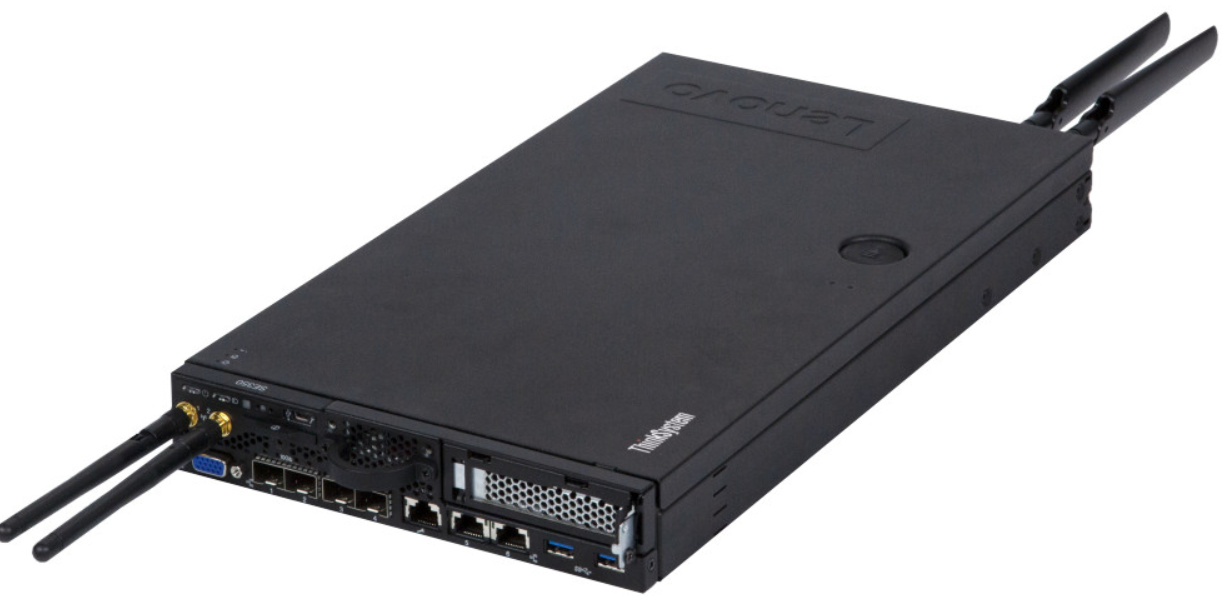 Lenovo's ThinkSystem SE350: a server for the edge
Lenovo's new purpose-built edge server is compact, only slightly larger than a ThinkPad PC and half the width of a traditional server. Lenovo says it can be deployed just about anywhere — on a wall or shelf, in a rack, even on the floor. Lenovo aimed for a "zero touch" deployment, meaning installation should be easy enough for a nontechnical employee to handle.
Power, connectivity, security
Under the hood you'll find an Intel Xeon-D processor with up to 16 cores, 256GB of memory and 16TB of SSD storage.
An unusual range of networking connectivity options will be included, to accomodate the edge. That includes regular enterprise data networks, of course, but also Wi-Fi and even cellular LTE networks.
Security is an important feature, as most edge servers are installed outside traditional data centers. Lenovo says the new ThinkSystem server is tamper-resistant, and it will encrypt all its stored data, giving access only to authorized users. It's rugged, too, able to handle temperatures down to 0̊ C.
The Lenovo ThinkSystem SE350 is set to ship this summer. Prices haven't been announced yet.
Lenovo has also pre-announced several IoT-related partnerships. These include a partnership with Orange, the big telecom provider, to work on hardware composability; another with VMware to simplify the delivery of Infrastructure as a Service; and yet another with Pivot3 to drive smart-city solutions.
Learn more from Lenovo: Introducing the ThinkSystem SE350.
Watch a short Lenovo video on the ThinkSystem SE350.