You already knew solid state drive technology was hot. Well, now it's getting hotter.
Intel just introduced the first SSD line for desktop PCs and workstations based on the company's Optane technology.
The new drives are called the Intel Optane SSD 900P Series. Intel says they're just the ticket for what it calls "blazing-fast" gaming systems, as well as for disk-heavy workloads that include software development, 3D rendering and complex simulations.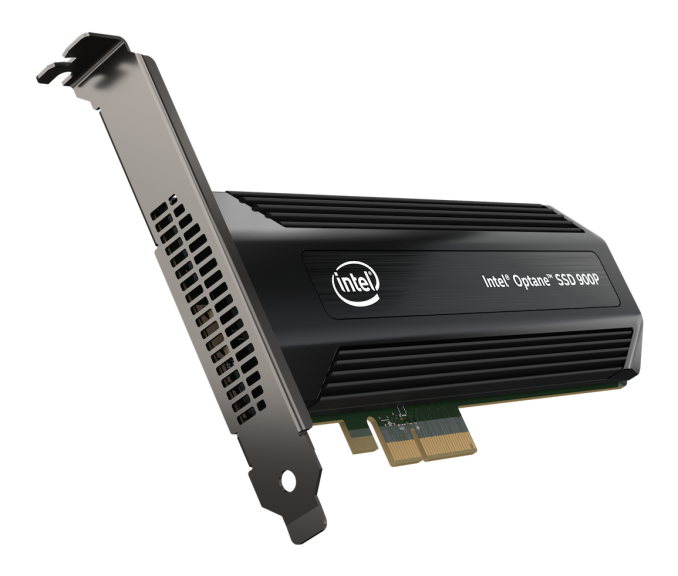 Intel's new Optane SSD 900P drive
Optane is Intel's nonvolatile memory technology that creates a storage solution that behaves like memory — that is, it's fast. Intel says Optane fills the gap between DRAM and NAND. DRAM, though fast, lacks density; while NAND has capacity, but lacks speed.
The new Intel drive joins a fast-growing market. Sale revenue from SSD drives will have a compound annual growth rate of nearly 15% through 2023, when total worldwide sales will reach $60.22 billion, according to forecasts by market watcher ASD.
2 form factors, 3 capacities
The new Intel Optane SSD 900P drives are available in 2 form factors: half-height PCIe x4 and 2.5-inch PCIe 4.0. The half-height card comes in 2 capacities: 280GB and 480GB. The 2.5-incher is currently available only with 280GB.
Intel is promoting the new drives with a gaming-product tie in. Purchasers of the new Intel SSD will get a free copy of the Sabre Raven Ship and Star Citizen game.
Shipments of the new SSD have already begun. The suggested retail price for the 480GB drives is just under $600, and for the 280GB drives, $390.
Yes, that's a lot more expensive than flash-memory-based SSDs. But for your enthusiast customers, these new SSDs could be the perfect deal.
Learn more from Intel:
Evaluation guide for Intel Optane SSD 900P Series
Unleash Amazing — Star Citizen with Intel Optane SSD 900P Series
Back to top