Intel has just announced the latest member of the Optane memory family. It's the Intel Optane SSD 800P, and it's designed for use on your customers' mainstream client systems.
The Optane SSD 800P is available in either of two capacities: 58 GB and 118 GB. Both are offered in the slim M.2 (22 x 80 mm.) form factor using an PCIe NVMe 3.0 x2 interface.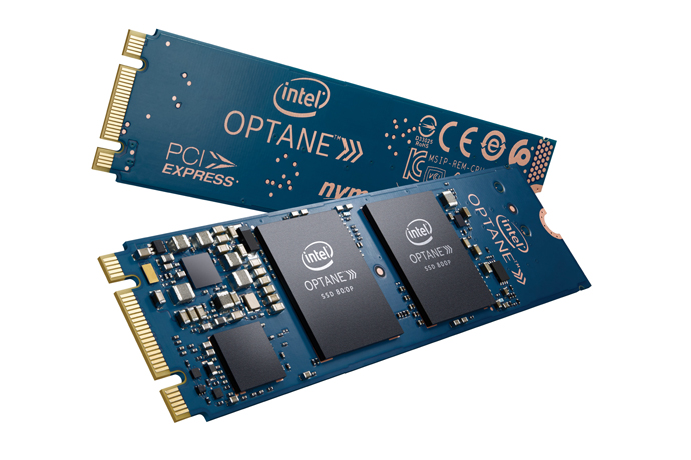 Intel says the new Optane SSD 800P, formerly code-named Brighton Beach, enables fast system boot, speedy application load times and smooth multitasking. To offer your customers performance and flexibility, the new SSD can be used in any of 3 situations:
> As a standalone SSD, making it the primary storage drive
> In a dual-drive setup, making it the secondary storage drive
> In a multiple-SSD RAID configuration (either PCH- or CPU-based) for more demanding workloads
For multiple PC types
The new drive also supports lower-power states. That means you can install it in not only in your customers' desktop systems, but also their laptops, NUCs, client workstations and 2-in-1 devices.
Compatible systems must be based on 7th Gen (or newer) Intel Core processors and include a hard disk drive.
Intel says the 800P excels with low queue-depth random workloads. That's where most client-system activity happens.
The Intel Optane SSD 800P joins other members of the company's Optane family. These include the Optane SSD 900P, designed for gamers and professional users; and Optane memory, designed to speed slower hard disks and SATA SSDs. Like them, the new Optane SSD 800P uses Intel's 3D XPoint memory.
Intel has set the new Optane SSD 800P's pricing at $129 for the 58GB model and $199 for the one with 118GB.
Learn more: Check out the Intel Optane SSD 800P product brief.
Back to top