The PC is dead? Not among gamers and game developers.
In fact, PCs are the most popular platform for both published games and new games currently under development. That's according to a just-released report from the Game Developers Conference.
The report is based on GDC's sixth annual survey of game developers, this one reaching nearly 4,000 developers. The report has been prepared in advance of GDC 2018, which will be held March 19-23 in San Francisco.
When developers were asked which platforms their last completed game was released on, fully half (50%) answered the PC. And when asked which platforms they're currently developing games for, even more (60%) said the PC.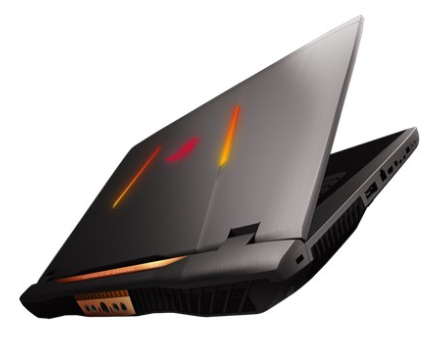 Asus Republic of Gamers laptop.
No other platform came even close. When asked which platform their last game was published on, the other top replies were smartphones/tablets (cited by 32%), PlayStation 4 / Pro (23%), Xbox One / X (19%), VR headsets (15%), and Mac (14%).
And when asked which platform they're currently developing games for, the other top replies were pretty much the same: smartphones/tablets (36%), Playstation (30%), Xbox (26), Mac (20%) and VR headset (19%).
VR: the reality is mixed
Virtual reality headsets would seem to be a natural platform for gaming. But the GDC survey finds game developers much less certain.
Only 15% of the developers said their last game was published for VR headsets. Currently, 19% say they're developing games that will run on VR headsets, so that's a 4-point improvement. However, when asked what they expected next game would run on, only 17% cited VR headsets — a decline of 2 points.
To be sure, that's a small drop. But it is a drop.
For the second year in a row, the most popular VR headsets among developers are the HTC Vive and Oculus Rift, the survey found.
HTC Vive: the headset 33% of game developers say they're interested in.
Looking ahead into the VR future, developers again cited those same two platforms as the most interesting. But they're also interested in Sony's PlayStation VR, Microsoft HoloLens, and Samsung Gear VR.
Is VR gaming a sustainable business?
Fewer developers think so. GDC has asked this question in its last 3 annuals surveys. For the first 2 years, the answer was the same: roughly 75% of respondents answered Yes, and 25% answered No. But this year, it shifted. Now just 71% said Yes, while 29% said No. Again, it's a small shift. But it does seem to indicate that some developers are losing faith in VR as a business.
Why? One reason: VR success depends on the development of killer apps. "Just okay" games won't succeed.
Another consideration is the bulky equipment involved. Some developers, citing the success of the Pokemon Go AR game, think VR gaming, to succeed, will need to move to the smartphone.
If you're worried about the imminent demise of the PC, take heart from this new survey of gaming developers. They see lots of life remaining for this dependable platform.
To learn more, download your copy of the GDC's full report, State of the Game Industry 2018 (PDF, registration required).
Back to top